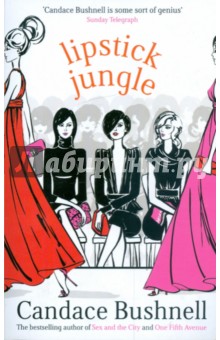 Автор:
Bushnell Candace
Издательство:
Time Warner
Год издания: 2008
ISBN: 978-0-349-11569-6
Наличие:
отсутствует
Издание полностью на английском языке. To everyone who's anyone in New York City Victory Ford, Wendy Healy and Nico O'Neilly are the beautiful face of success in the city. Victory is the hottest new designer on the block, Wendy is President of Parador Pictures with a sure-fire hit in production and Nico is the editor of Bonfire magazine. The trouble is, from where Victory, Nico and Wendy are standing things don't look quite that way. Nico is fitting in guilty extra-marital sex with an underwear model. Victory's last collection bombed and Wendy's twelve-year marriage to her metrosexual househusband is in freefall. Candace Bushnell's new heroines are irresistible, and as she follows them through the minefield of work, love and life at the top she gives us a hugely entertaining lesson on how to stay ahead in the toughest town on the planet.
Также рекомендуем
Four Blondes

Sex and the

The General's Daughter

Trading Up

Sex and the

Sex and the

Lipstick Jungle

Four Blondes (фиолетовая)

The Vampire Lestat

The General's Daughter

Four Blondes

Firestarter

Книга недели

Настоящее издание содержит текст Федерального закона от 13.07.2015 № 218-ФЗ «О государственной регистрации прав на недвижимое имущество и сделок с ним» с изменениями и дополнениями на 2017 год. К изменениям, вступающим в силу позднее, вместе с редакцией нормы, действующей на эту дату, приводится норма в новой редакции и указывается дата, с которой она вступает в силу.