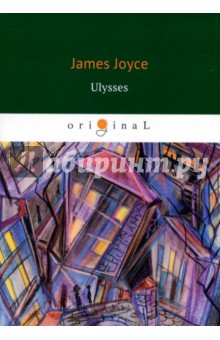 Автор:
Joyce James
Издательство:
Т8
Год издания: 2018
ISBN: 978-5-521-06221-8
Серия:
Original
Наличие:
на складе
Ulysses is a snapshot of one day's life. Ulysses has been labeled dirty, blasphemous, and unreadable. It is funny, sorrowful, and even suspenseful. And despite the exegetical industry that has sprung up in the last 75 years, Ulysses is also a compulsively readable book. Even the verbal vaudeville of the final chapters can be navigated with relative ease, as long as you're willing to be buffeted, tickled, challenged, and (occasionally) vexed by Joyce's sheer command of the English language. Among other things, a novel is simply a long story, and the first question about any story is: What happens? In the case of Ulysses, the answer might be Everything.
Другие товары в серии «Original»
Moll Flanders
The Island Pharisees

The Ghost Kings

The Farther Adventures

Short Stories. The

Short Stories. The

Short Stories. Lizzie

Le cote de

Flappers and Philosophers

Cousin Phillis

All the Sad

A Dark Night's

Книга недели

Настоящее издание содержит текст Федерального закона от 13.07.2015 № 218-ФЗ «О государственной регистрации прав на недвижимое имущество и сделок с ним» с изменениями и дополнениями на 2017 год. К изменениям, вступающим в силу позднее, вместе с редакцией нормы, действующей на эту дату, приводится норма в новой редакции и указывается дата, с которой она вступает в силу.