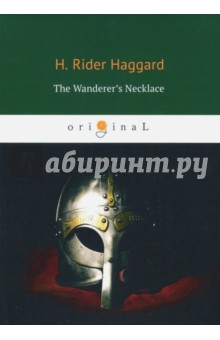 Автор:
Haggard Henry Rider
Издательство:
Т8
Год издания: 2018
ISBN: 978-5-521-06627-8
Серия:
Original
Наличие:
на складе
Olaf, a Norseman in the eighth century A.D., flees his homeland after challenging the Norse god Odin's right to a human sacrifice, travels to Constantinople to protect the Empress Irene Augusta from her son Constantine the Fifth and other enemies of the Eastern Roman Empire. From Byzantinum, to the pyramid tombs of Upper Egypt, Olaf becomes a traveling Christian who must reject the adulterous advances of Irene. Blinded as punishment for rejecting the Empress, Olaf's adventures are woven within the intrigues of the Eastern Roman Empire. Olaf begins his recollections with a polar bear hunt, leading to his fame as a great hunter, to excavating his previous life's gravesite to recover the Necklace. The other half of the Necklace lies on a mummy reposing within a pharaoh's tomb in ancient Egypt. The adventure novel shows how these two separate events tie together past and present lives.
Другие товары в серии «Original»
La prisonniere

Captains Courageous

Tommy and Co

Paul Kelver

Diary of a

Watch and Ward

The Tragic Muse
The Reverberator

The Princess Casamassima

The Portrait of

The Portrait of

The Outcry

Книга недели

Настоящее издание содержит текст Федерального закона от 13.07.2015 № 218-ФЗ «О государственной регистрации прав на недвижимое имущество и сделок с ним» с изменениями и дополнениями на 2017 год. К изменениям, вступающим в силу позднее, вместе с редакцией нормы, действующей на эту дату, приводится норма в новой редакции и указывается дата, с которой она вступает в силу.